Good afternoooon~!
I'm in a very stressfull week, I feel like just collapsing in the middle of everything these days, I mean I want to go into a deep sleep suddenly and not wake up for a few weeks.
Anyway, I hope you are having a good week and not one like me. orz
So I'm back to review some items from a indie shop on Etsy!
Shop Kayila Fashion
The owner, Kayila, designs each product by herself and makes them on her own. She has so many amazing ideas and her craftsmanship is great as well.
She sent me a few products from her store a while ago, which I fell in love with, and I can't wait to show you them now.
So let's start~!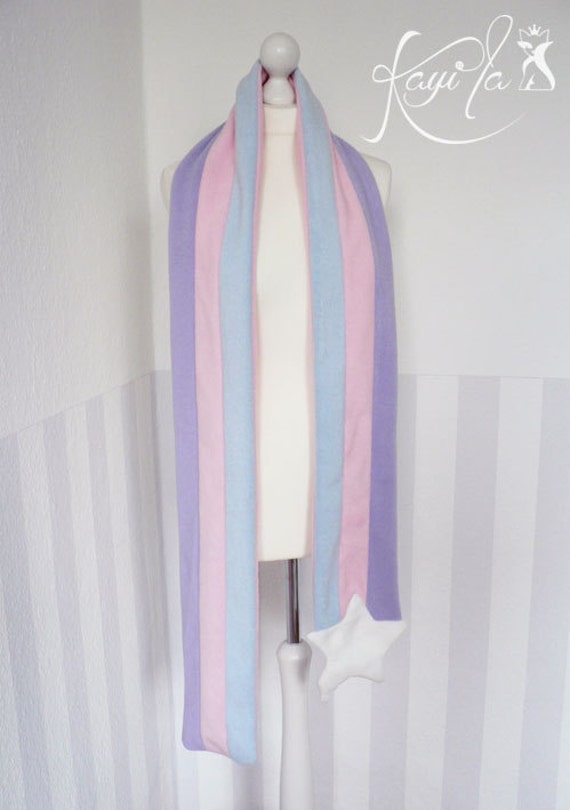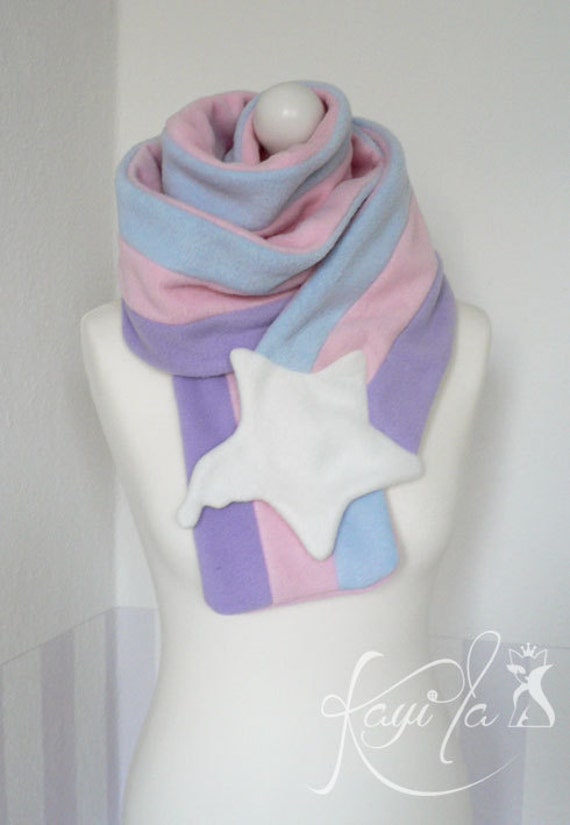 This one comes in two colors, the other one has it's melty star in black! Personally, I liked this version a lot more and went with it. It is a handmade scarf made of fleece, and because of the material and it's thickness it does keep you really warm in cold days.
I took the photos a lot ago, but I'm posting them in spring, haha, sorry! ; u ;
Review is on it's way for the dress, please stay tuned~!
Aaaand a few more closeups!
I also got some bow hairpins from the shop!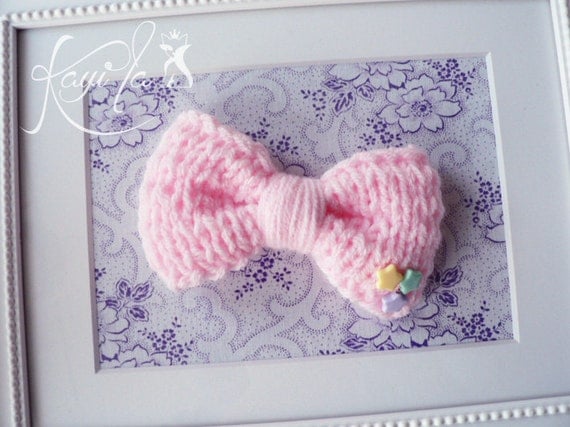 Fairy Kei Bow
This is a huge bow which is again handmade, knitted. It has three small star beads on it and the texture is soft just like the scarf's texture. It has a crocodile pin on the bag, so you can easily stick it onto your pigtails, hair or even your clothes if they are soft.
A photo of me wearing them~!
Next next!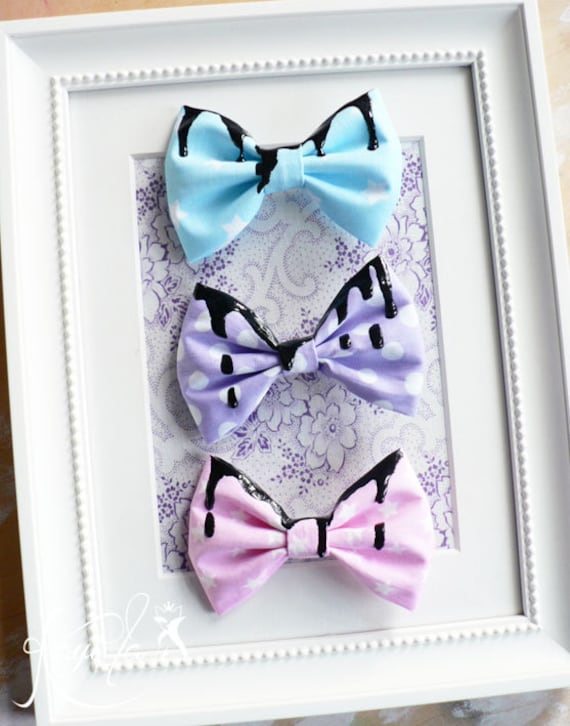 Another bow pin design with a melty feature this time. The bows also have a starry or a dotted pattern for you to choose. I got one of the bows without the melting effect and one of them with the melting effect. I had such a hard time deciding which color and pattern to get, they all look super adorable. orz
The melty parts were really well made, and they won't come out either.
I realize this was more of a product-showing post than a review, but these were all I could say about the products for now. I have been using them for a few months now and haven't had any problems, so I don't have any complaints.
Which item was your favorite? Which bow would you choose if you'd buy one?
Let me know in the comments.
Bye bye!