Heeeeello~!
How is it going?
Well, for me, my time is filled with projects as always.
But I will figure out something to keep up!

So as for today's review, I will be reviewing two new wigs from CoserStudio, both for Puella Magi Madoka Magica cosplays.
However, I will be using one of hem for another cosplay, so it might look a bit different in my photos as I styled it. Hope you can forgive me about that! ; u ;
This isn't my first review for CoserStudio so I can say that I was expecting high for these wigs and they didn't let me down! The items arrived in 15 days to Turkey, which I consider very fast. Both of the wigs were packed in their own packages and one of them was even in an airless(?) bag.
Here is the wig which arrived in an airless bag.
It arrived ina special bag, but thanks to my country's shipping company, I had to use a hairstraightener on this wig. It is high resistant, so I had no problems!
The reason I chose this wig wasn't because I wanted to cosplay Miki, but I wanted to cosplay Franziska von Karma from Ace Attorney.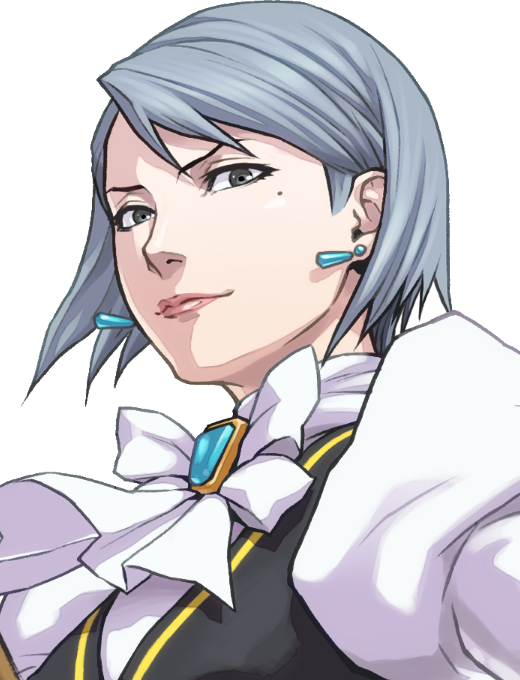 I have been having a hard time finding a suitable wig. This one's colors seemed similar, so I wanted to give it a try!
I cut the wig a lot, but since my costume isn't ready, I decorated it with ribbons for a sweet look.
I am so happy with the overall quality though! It didn't get tangled as I was cutting it so I didn't have any problems while doing that either. Styling it with a hair straightener was easy as well.
The wig has many colors mixed with it, which I really like. I think it has blue, dark blue and grey-ish colors mostly. ; u ;
I think it is a good choice for Franziska!

The next wig is a wig for Madoka Kaname.

Madoka Kaname Wig
I apologize beforehand because I didn't have enough time to style it. The pigtails look like they still need to be trimmed and the bangs are a little bit weird in my photos, all because of my skills.
But Madoka Kaname is one of my cosplans so the next time you see this wig, it will look better in terms of styling!
What I want to say is this wig has A LOT OF hair and no matter how much I cut, I still needed to cut more. Eventually my time at home(in terms of lighting) wasn't enough so I gave up and took photos!
I also tried to fix the light by editing the photos and I hope they look okay! //i'm not very good at it sorry
The pigtails could be detached, so you can also use the base wig for anothes cosplay or daily purposes if you like alternative fashion.
god damn it what am i doing with my tongue

I hope you liked the photos so far!
I'm sorry about the quality of the last ones but I promise to make up for them with my Madoka cosplay, so stay tuned on my blogs and Facebook page! <3
See you later in my next post!