Aaaah! I feel like I neglected writing circle lens reviews!
It's because I have been very busy once again, sorry about that! But last week, I took lots of new photos and I am ready to post new reviews&looks for you guys! <3
I will be going on a review-spree for Uniqso again!
You can also use the code "
anzujaamu
" for a %10 discount at Uniqso!
But before starting the review, I wanted to inform you that Uniqso has startes Kigurumis in their store now! They are pajama-like overalls which keep you really, really warm and they come in lots of variations from Superman Kigurumi to Stitch Kigurumis! You can check them out from the link below.
You can also use the code "

anzujaamu

" for a %10 discount at Uniqso!
Now let's move onto my review, okay~! <3
I got a few lenses in the same package this time and as they were shipped with EMS, they arrived in about 5 days, real fast!
I even received scleras this time, but stay tuned for it, the review will be up later!
In this review I will be reviewing a pair of green lenses, which actually appear blue on eyes.
You can also use the code "
anzujaamu
" for a %10 discount at Uniqso!
Even if it appears vivid green on the stock photo, these lenses appear undoubtedly blue when worn. I could tell it by looking at the customer photos, but still wanted to try them out, because that shade of blue was exactly what I was looking for. I wanted to use them with my Anna cosplay! (From Frozen.)
The lenses are listed as 16.2 mm which means it will enlarge your eyes a lot. So I recommend wearing them with an eyeliner at least. It works the best for me with eyelashes, if I am going for a girly look.
They are also really comfortable and I think it is because of the brand. I have never had any comfort problems with the I.Fairy brand as I said before. Still, I try not to wear them any longer than 8 hours, you should be careful about that too! Even if it's been less than 8 hours and you are feeling uncomfortable, take off the lenses immediately.
Let me show you a photo of Anna before my test shot.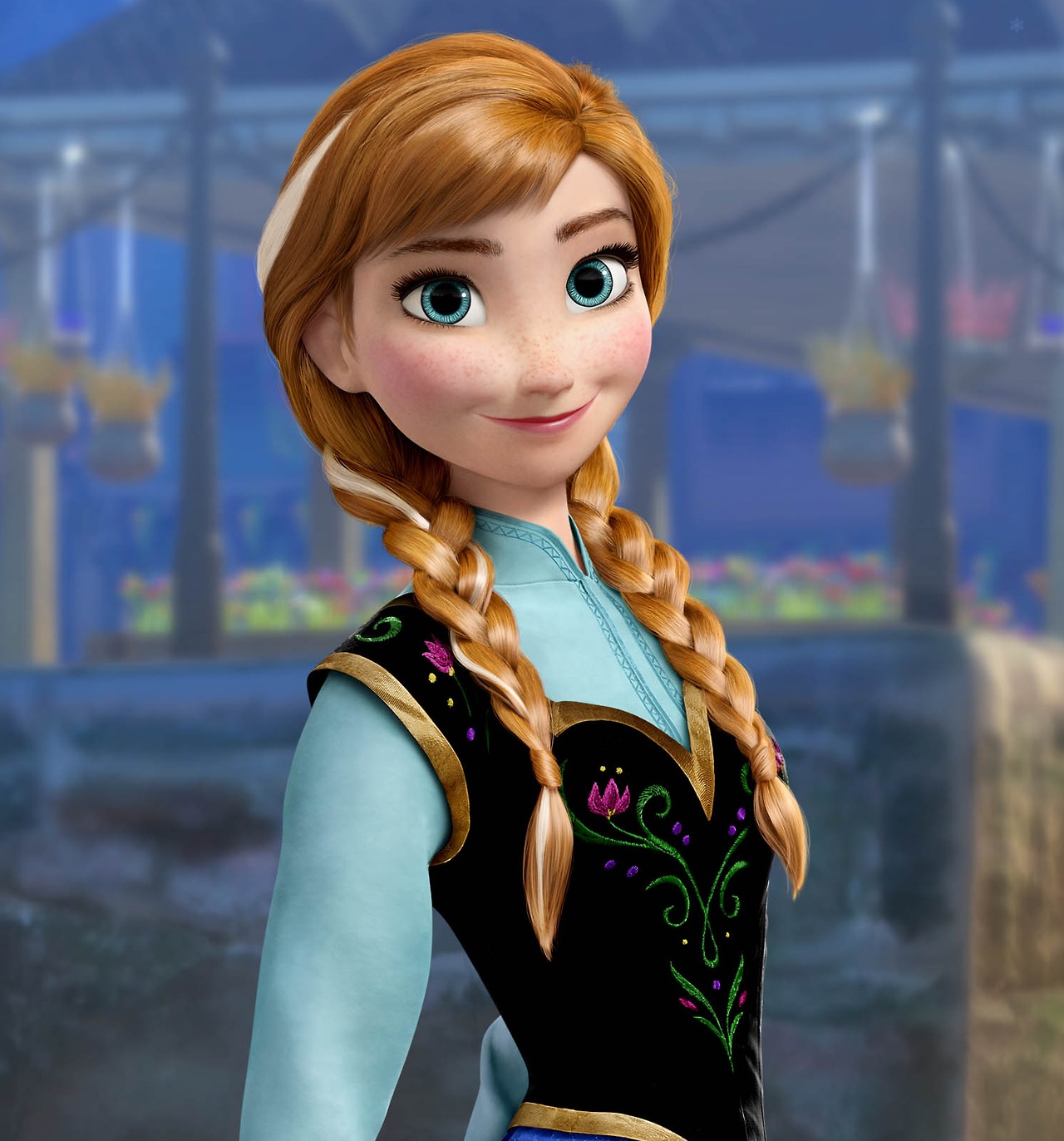 I will be cosplaying her with Iris and she will be my Elsa. I am so so excited. ; u ;)/
Unfortunately I will have to work on the wig because it doesn't look that good on me in real life. I will also use lots of blush&draw fake freckles on to match Anna's cuteness~!
I love her so much.
Can we count this as a boy-ish look again? Hmm~
I also got these goggles recently, I will be using them for my Gumi cosplay by altering them a little.
If you'd like to get them, try searching "motorcycle goggles" on eBay!
They were pretty cheap!
So how do you like these lenses? Don't you think they work nice as dark blue lenses? ; u ;
But maybe not as green lenses, haha~! It's better to know it before you get them right?
Just like I did!
That's all for now.
See you in my next review soon, bye bye!